The Zaïre River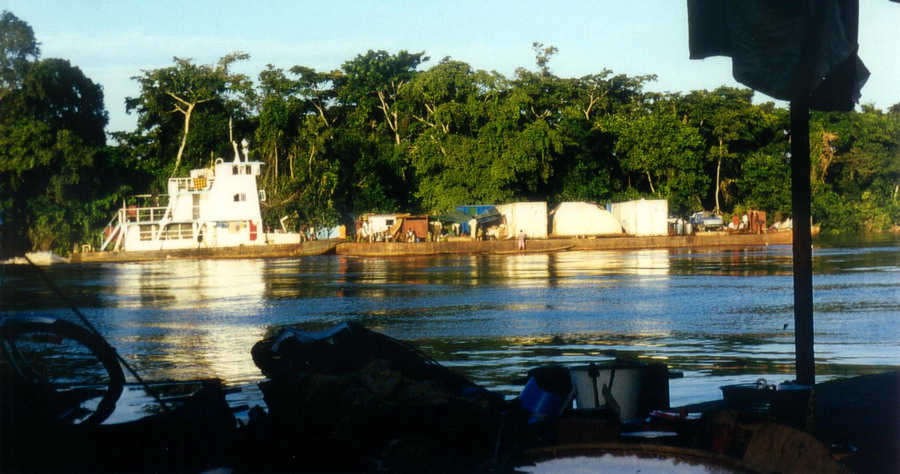 Floating camping.

This boat took us from Lisala to Kissangani on the Zaire river in seven days. This was the first time that travelling was resting.
We put the tent up on deck of one of the four barges.
The Zaire river is one of the worlds largest: 4375 km (2720 mi) long and between 0.8-16 km (0.5-10 mi) wide!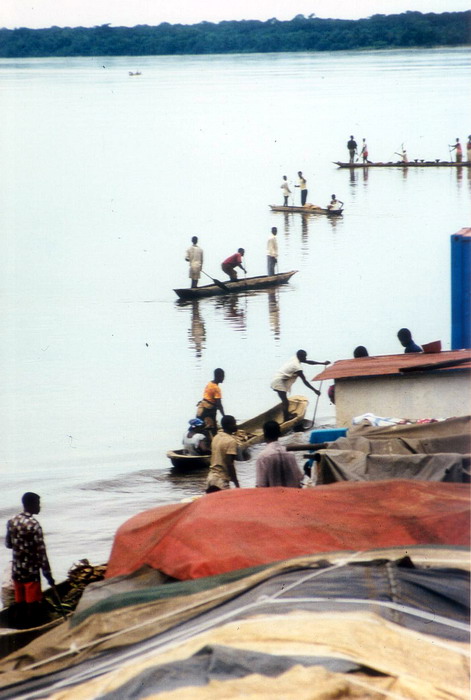 SALES!

The river is very important for the local people. It's the only way of transport in this area.
If the locals hear the engine, they race in their unstable pirogues to the boat. And try to trade their palm beer, dried fish, roasted monkeys, turtles, fruits and so on. For soap, cigarettes and money, with the people on the boat.
The best way to keep the delivered meat fresh is not to kill it. Therefore looked the boat at the end of the trip like a zoo.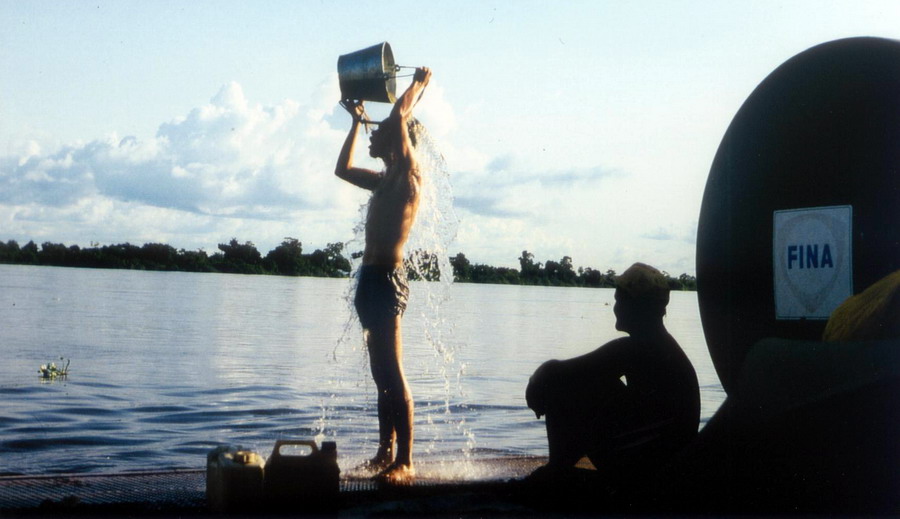 African Shower.

Nobody gives a shit if you smell a little.
But for your self it's the ultimate refreshment after a humid and sunny day on deck.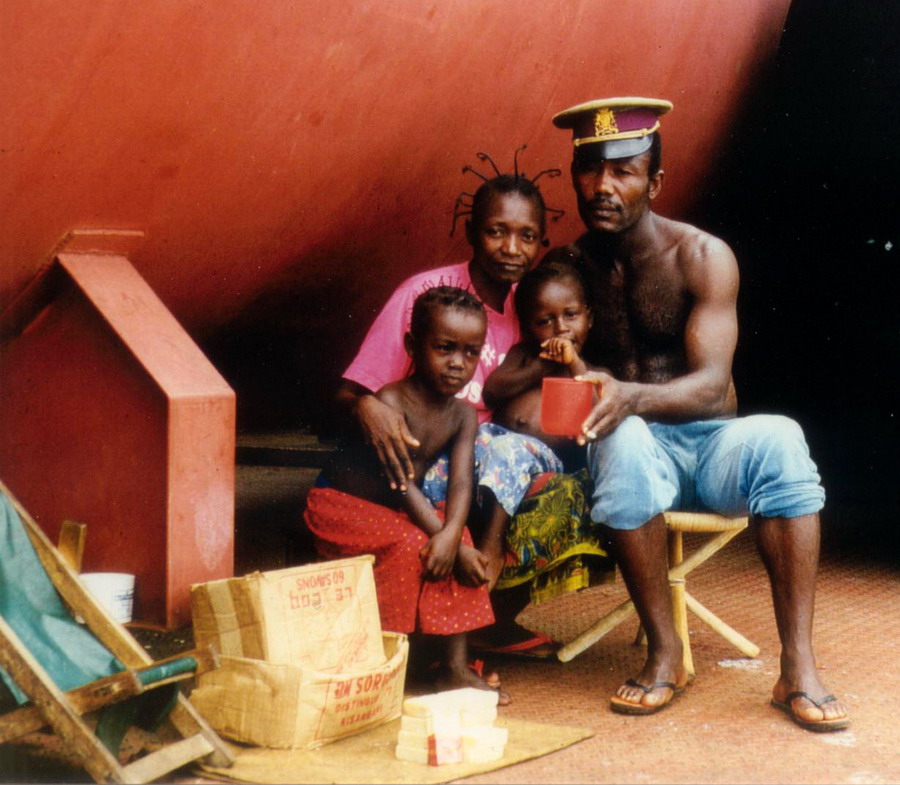 Captain?

The boat pushed 4 barges. Every barge had it's own captain and his family.
It was nice to live so close to these four families for a few day's.
Every family was trading with the locals along the river and earned some extra money this way. This family sold some soap.
What do you think about the coiffure of the lady?